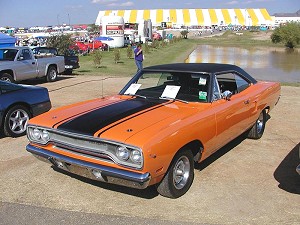 Here is the '70 Road Runner I bought in Scottsdale Arizona on November 16, 2003. My friend Jim and I had gone to Phoenix to look at another Road Runner but it turned out to be more of a project than I wanted. We found out about the Good Guys Hot Rod show going on in Scottsdale so we went and here was this car. Way better condition and more money but a better value. Of course trying to get a large amount of cash on a weekend is almost impossible. After raiding both checking accounts through ATMs, had to convince the seller to take a check for the balance. I know that's not a smart thing for him to do but he was able to call the bank and verify the funds.

The car is equipped with the high performance 383 Road Runner engine with a 3-speed manual transmission with floor shifter, one of only 584 hardtops equipped that way. It also has manual steering and manual 11-inch drum brakes and a 3.23 Sure Grip rear axle. Quite a handful to drive. The car had headers and a homemade exhaust system that was in really bad shape and very noisy. I've put the stock manifolds and a new TTi 2 1/2" exhaust system on it. The previous owner bought the car from his friend's father who was the original owner. The car was purchased new at Dick Poe Chrysler-Plymouth in El Paso, Texas and spent its entire life there. The car has just over 52,000 miles. The engine and transmission are original. The car has been repainted and the interior and top redone. Not the best paint job but looks good from 10 feet away. The seats were done the same pattern as original but not 100% correct. The car is perfect for what I want. Something that looks decent and I can drive and have fun with.
Fender tag codes:


END - End of codes
V88 - Rear Stripe Delete
V21 - Performance Hood Paint
R11 - Music Master AM Radio
N85 - Tachometer
M21 - Drip Rail Mouldings
J25 - 3-Speed Wipers
G33 - Outside Driver's Remote Mirror
V1X - Black Vinyl Top
EK2 - Vitamin C Lower Body Paint
H2X9 - Deluxe Black/Silver Vinyl Bench Seat
TX9 - Black Upper Door Frames
A16 - Production Date - October 16, 1969
067112 - Order Number
E63 - 383 4bbl High Performance Engine
D13 - 3-Speed Manual Transmission W/Floor Shift
RM23 - Road Runner 2-Door Hardtop
N - 383 4bbl Engine
0 - 1970 Model Year
G - Assembly Plant - St. Louis, Missouri
143681 - Sequence Number


The engine and transmission are the originals to the car. The following photos show the serial number stampings.


Click here for more undercar photos.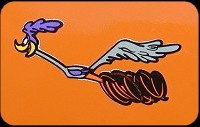 Related Sites:
Personalized plates I ordered for the car.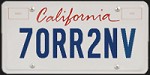 Click on images for larger views.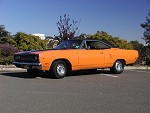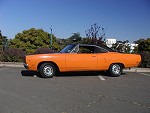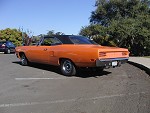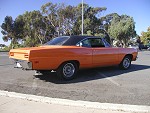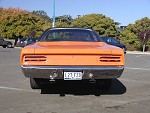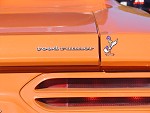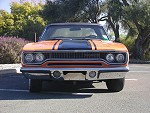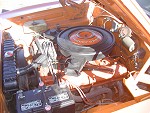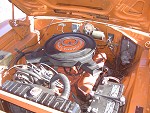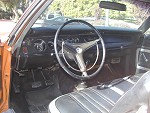 Click here for undercar photos.