1964 Dodge 440 Wagon
Click here to see my other cars.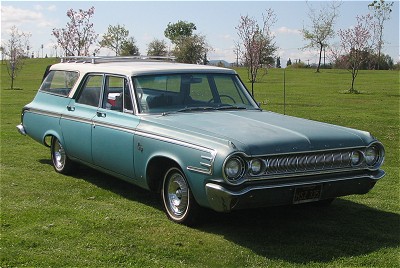 Here is the 1964 Dodge 440 wagon I bought on ebay in April of 2006.

I bought the car from the original owner. It had 142,000 miles on it and is very solid and straight. No rust on the car. The car was bought new at Familo Dodge in Pomona, California. It is an 8-passenger model with three seats, power tailgate window, air conditioning, power steering and manual drum brakes. It is equipped with the 318 cubic inch motor and 727 automatic transmission. I will be upgrading the brakes to more modern disc brakes with power assist. I will be using this car to tow my 1947 Ken-Skill teardrop camping trailer.

The front of the car had been repainted at one time due to sand storm damage, the front bumper needs to be rechromed. The seats need to be repaired as the insert material is torn. The carpet is also faded and worn and will be replaced. The interior panels are in decent shape. A few things need to be fixed but overall the car has been well maintained and should be very reliable.

Check out the 1962 to 1965 B-Body Mopar web site for more information on these cars. There were 24,600 Dodge 330 and 440 V8 wagons built in 1964.

Wagon Projects:



---
Click on images below for larger views.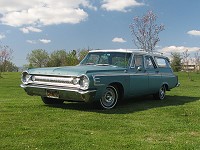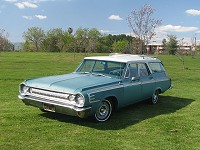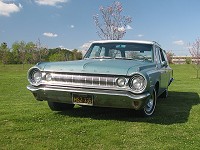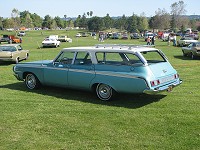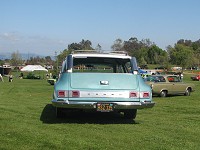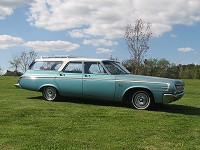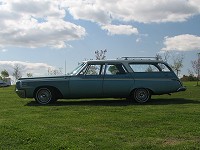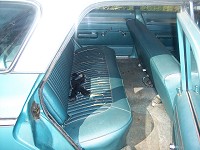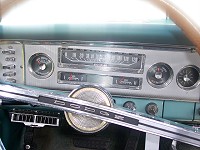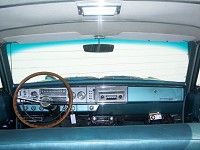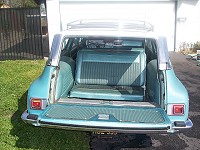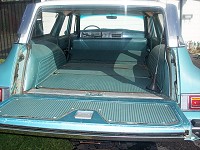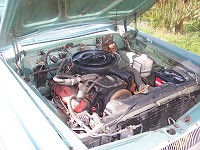 Spring Fling all Mopar car show in Van Nuys, California, April 8th, 2006
Click here for more pictures from the show.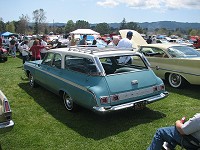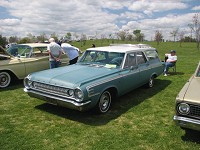 Here is the wagon with my teardrop trailer. Eventually they will be painted to match.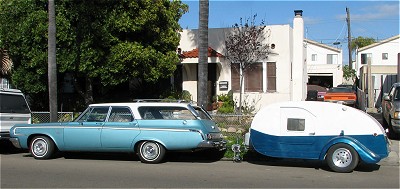 The following snapshots were provided by the previous owner's son.